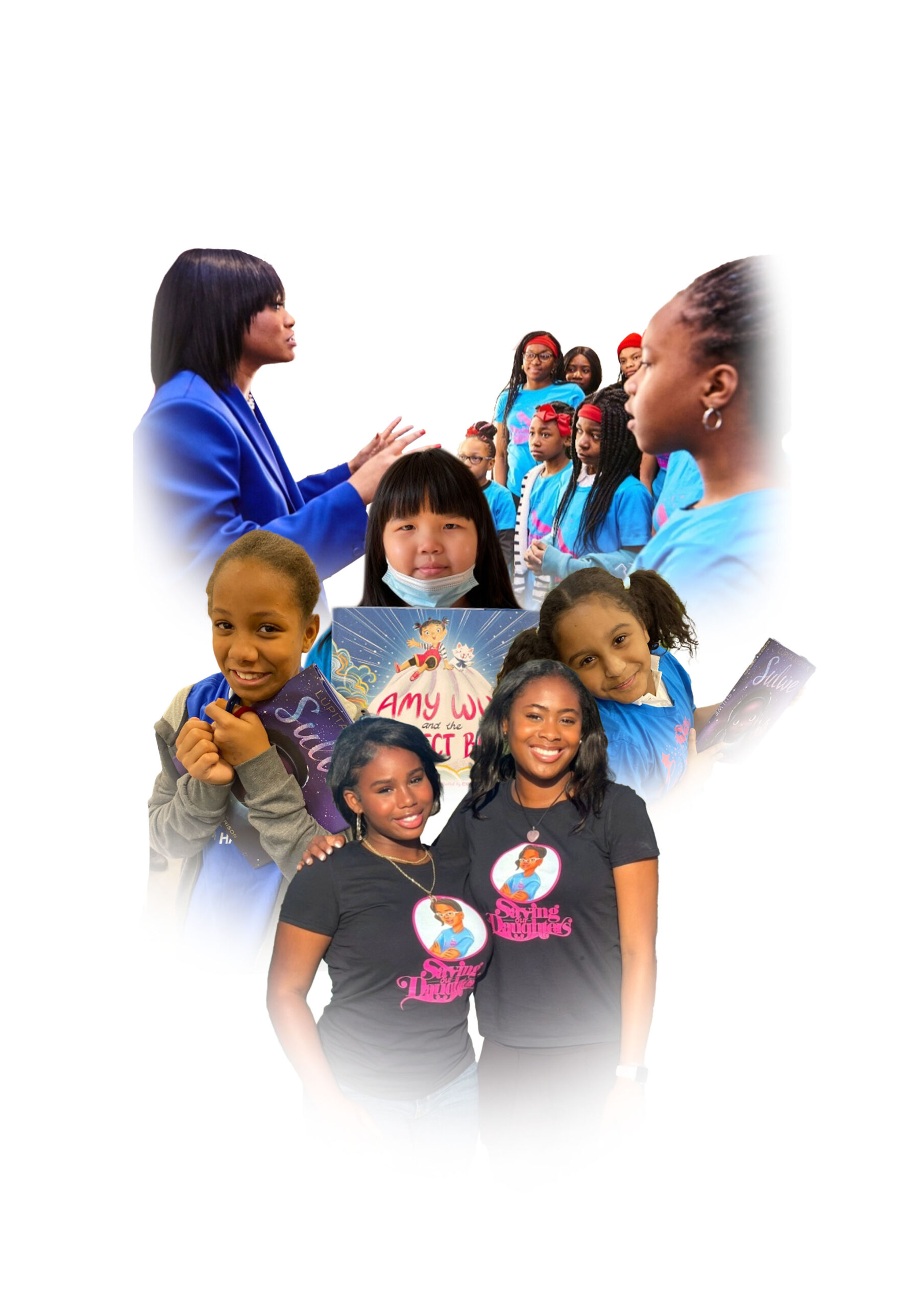 Saving Our Daughters'(SOD) key program is the Keke Palmer Saving Our Cinderellas Program. Within the scope of this program, participants build positive peer relationships, while strengthening self-esteem through three sub-program components: Peer-To-Peer Mental Health Series, Storytime Sessions Project, and the Jr. Chef Culinary Arts Program. Each sub-program provides unique programming that instills characteristics of self-esteem through the arts, entertainment, and virtual mentoring.
All Sessions not only allow girls to explore and strengthen skill sets related to performing arts, but it also provides a safe outlet for expressing negative social experiences and building confidence in performing and showcasing talent.
One of the new program components, Peer-To-Peer Mental Health Series will include a youth component on what the young generation of leaders are doing to address the topic of mental health and wellness.
Within this component Saving Our Daughters involves their Disney Channel Celebrity Godparents from their popular shows, to weigh in on their personal take on the importance of mental health.  And to give important advice for their peers who may be struggling with mental illness and offered optimistic insight into the emerging sensitivity and empathy for mental health in younger generations.
Saving Our Daughters understands the severity of this systemic issue on mental health for girls of color, and the important role mentorship plays in a young girl's future achievements.
The Storytime Session Project uses literature and virtual media platforms to:
Foster resilience, self-esteem, and empowerment
Explore social justice advocacy for girls of color
Teach conflict management and self-care skills to address bullying
Build literacy skills
The Jr, Chef Culinary Arts Program provides mentoring support and opportunities for girls to learn life and career readiness skills. The participants are able to integrate their own cultural backgrounds, while being introduced to new cooking methods and diversifying their palette.
Overall, for all components, girls engage in 1hr sessions with celebrity mentors from Disney & ABC who are hand-pick by (SOD). In addition, girls have an opportunity to share peer experiences and practice character-building life skills such as mindfulness, empathy, and respect during their monthly "talk back" sessions.